Certification Levels
New Levels to Support Your BA Career Path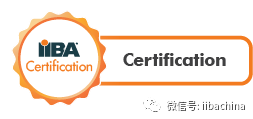 A career path for the ever evolving and growing business analysis professional.
Why should I get certified?
There are many good reasons to earn a professional certification or certificate:
Personal and professional recognition

Increased income – 16% average increase in salary if you are certified *Source: Randstad.ca

Professional development opportunities

Added Value to your Resume

14% growth percentage between 2014-2024 for BA roles *Source: U.S. Bureau of Labor Statistics
Level 2 - Certification of Capability in Business Analysis™(CCBA®)
第2级– 商业分析能力认证(CCBA)

This professional certification is for business analysis practitioners who want tobe recognized for their expertise and skills by earning formalrecognition.
该专业认证为需要获取专业资质与技能认可的商业分析从业人员提供正式认证。
The CCBA certificate is targeted at/CCBA证书定位于
具有3年及以上商业分析人员。
Eligibility Requirements|资格要求
1. Requires a minimum of 3,750hours of work experience in the last 7 years/在过去7年内达到至少3750小时相关工作经验
a. Of this: a minimum of 900 hoursin each of 2 of the 6 BABOK® Guide Version3 Knowledge Areas or a minimum of 500 hours in each of 4 of the 6 BABOK® Guide Version 3 KnowledgeAreas/其中:在BABOK指南第3版的6个知识领域中的2个领域达到各900小时工作经验,或4个领域达到各500小时工作经验。
2. Minimum of 21 hours of Professional Development in the last 4 years/在过去4年中完成至少21小时的职业培训
3. Two references from a caree rmanager, client or Certified Business Analysis Professional™(CBAP®)recipient. View a sample ofthe e-mail sent to your references and the reference endorsement form./来自上级经理、客户或已获得CBAP认证人员的两个推荐
4. Agreement with the CCBA® Codeof Conduct /遵守CCBA行为准则
Exam|考试
In orderto be admitted to the exam, please ensure that your IIBA® profile name matches your governmentidentification./为避免影响考试,请确保你所使用的IIBA账号中的姓名与官方身份证明相符。
The CCBA® exam is 3 hours long and consists of 130 multiple choice questions. The questions are scenario-based (i.e. candidatemust do a bit of analysis to arrive at the answer). It is competency-based andaligned with BABOK® Guide Version3. / CCBA考试的时间长度为3小时,包含130道选择题。这些问题是基于场景的(应考人员需要进行一些分析才能得出答案)。考试是基于能力的考试,与BABOK指南第3版相符合。
To help you prepare for the exam, review the following:
IIBA认证体系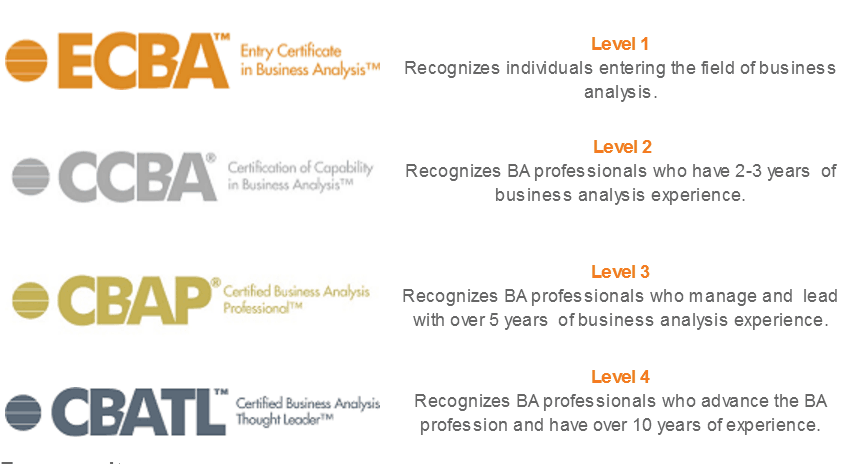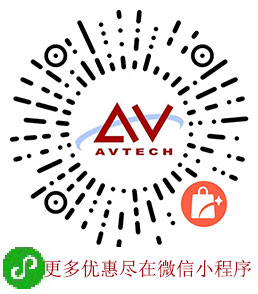 【艾威(中国)】简介:
艾威培训(Avtech Institute of Technology),源于美国,始于1998.
   2003年成为美国项目管理协会PMI授权的PMP,PGMP,ACP.PBA全球教育机构。
   2008年成为国际IIBA商业分析协会授权的CCBA,CBAP认证全球教育机构。
   针对商业分析师(
CBAP
,CCBA,PBA)认证培训我们在上海,北京,广州每月一期,具体欢迎来电咨询:
   联系方式:
   TEL:400-888-5228   
https://www.avtechcn.cn
   E-mail:training@avtechcn.cn
   QQ:343788668
   WeChat:avtechina